The Penn Valley Fire Protection District administrative office is located at 10513 Spenceville Road in penn Valley. This site includes the St. 43 crew quarters, apparatus bay and a meeting/training room.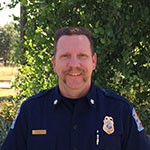 Don Wagner, Fire Chief
I began my career in the fire service in the summer of 1986 as a volunteer with Wilton Fire District in Sacramento County. It was there that the ambitions of becoming a career firefighter were realized. I obtained my EMT 1 in 1990, went to pre paramedic training in 1991, paramedic training in 1992 and became a Paramedic in the summer of 1993.
I saw the career realized being hired as a Firefighter Paramedic here at Penn Valley in early 1996, was promoted to Fire Apparatus Engineer Paramedic later that same year. I was promoted to Captain Paramedic in 2002, promoted to Battalion Chief in 2006. With Chief Vander Plaats retirement in June of 2014 I became the Fire Chief.
I have maintained my Paramedic license throughout the entire time and continue to use those skills and abilities when needed or necessary to provide the best service I am available to the public I work for. I have been an instructor with State Fire Training for several years now and teach a variety of classes to the locally here to volunteers and career firefighters alike. I feel strongly about giving back to the profession that frankly chose me. I feel I still have a lot to give and look forward to the future of the fire service in Western Nevada County and to serving the Penn Valley community and citizens.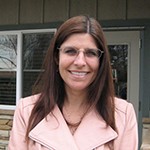 Michelle Thelen, Finance Administrator
Bio coming soon.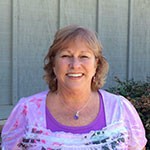 Debbie Hughes, Office Administrator
Debbie Hughes started part-time with the Penn Valley Firefighter's Association in 1989, one year after moving here from San Jose. In January 1990 she also simultaneously worked part-time as a clerk for the Penn Valley Fire Protection District. Two years later she went full-time with the District where she has worked her way up to Office Manager.
Although at times Debbie wears many different hats (Secretary to the Board, human resources, administrative support services) the main focus of her job is ambulance billing.